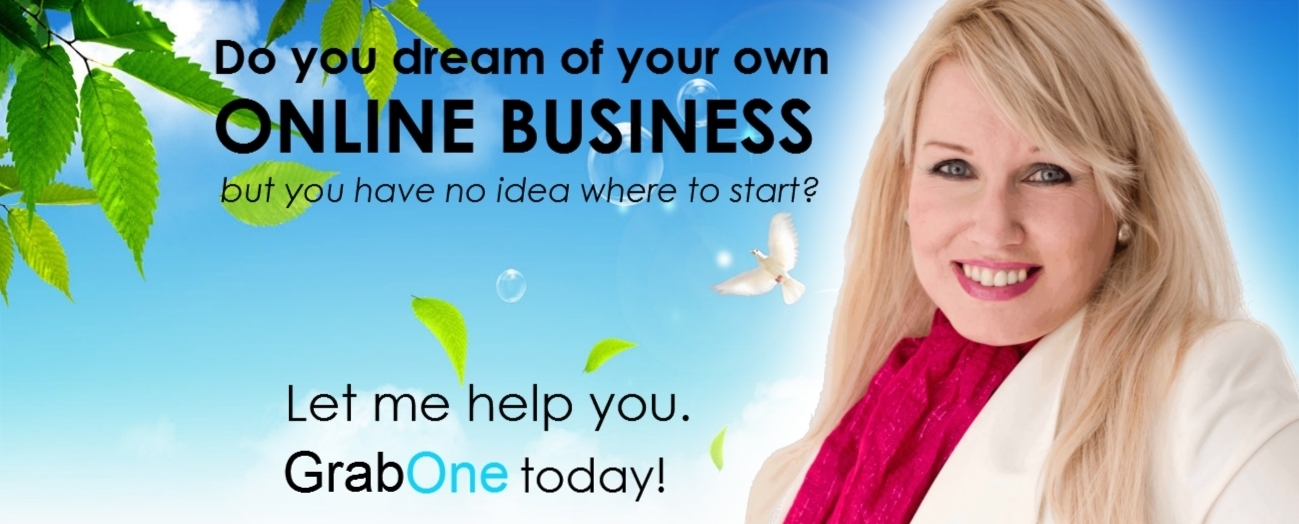 What's your situation?
Are you new to business or do you already have a business?
Read here if you don't have a business.
Have you ever wondered…
how you could create your very own business?
how your idea, knowledge or passion could be turned into a business?
how you could create a satisfying career while also caring for your children at home?
how you can help others with the unique gifts you have, but didn't know how to go about it and share it with the world?
how to put all your talents and knowledge together to create something satisfying instead of working in a boring dead-end job?
how to create a business that is FUN, rewarding, designed to help others and not too difficult to set up?
how to start your own business without breaking the bank?
Read here if you already have a business.
Have you ever wondered…
how your small business could become bigger, better and more profitable with the help of the Internet?
how an online business could give you more time with your family and freedom to work during your best productive hours of the day (or night, for that matter) instead of working 8 – 5 day-in, day-out?
how to market your business without spending a ton of money for advertising?
how to attract and convert more customers without more effort?
how social networking can help you get new customers?
how you can put a lot of your marketing on auto-pilot?
how to package your services to stop the "hours for dollars"-trap?
New to business?
The Online Business Roadmap helps you to
determine your niche and business focus;
design your ideal business model;
create your branding essence;
find your ideal target market;
determine the right type of website to attract more buyers;
check out which social networking activities would be best for your unique business;
find the right software to use to automate as many marketing steps as possible;
develop great offers to kick start a list of prospects.
You already have a business?
The Online Business Roadmap helps you to:
 adjust your target market for better results;
fine tune your  business model;
improve your website's selling and networking powers;
increase your list of prospects;
find the right software for your marketing activities to automate as much as possible;
determine different streams for passive and active income;
create new ways of marketing your business that don't cost you an arm and a leg;
work less and earn potentially more;
have more freedom and time for your family.
First we set up a phone call or SKYPE video call to take stock of your situation, your ideas, your current status. This will take approximately 30 minutes.
Before the call I will send you an email with a questionnaire for you fill out, so that I can familiarise myself with your ideas.
Phone or Skype sessions are as successful as in-person meetings, so don't hesitate grabbing the voucher if you are not used to them.
In our second step, I will research your information and look at your unique business idea and target market. I will also audit your website/Social Media profiles (if applicable).
I will work through the information and develop a detailed roadmap that outlines my recommendations for your personal situation.
I will email you this Online Success Roadmap for you to peruse before the next phone or Skype conversation. You can take your time to go over the ideas and make notes of what you would like to discuss in our upcoming next call.
We meet again on the phone or on SKYPE to go through the Online Success roadmap to discuss your thoughts on the roadmap I emailed you before the call.
We also clarify any questions you may have. We flesh it all out with your thoughts in mind and fine tune the steps required for your dream business.
I will also take notes on any feedback from you to revise the original roadmap.
This will take approximately 30 minutes.
This third call is a follow up on the phone or on SKYPE to see how you are going with the implementation and to answer any questions you may have.
I will see what you have done so far and evaluate the progress. We discuss areas you are stuck and how to get over the hurdles.
This call will be approximately 30 minutes long.