Online Business Set-up, Social Networking, Digital Marketing and Webdesign
I help you set up your dream online business with effective digital marketing strategies.
Attract New Clients Online!
Heike Miller Marketing
dddd
fdsfa
sdfs
sdsfd
sdffs
sfdf
sfdf
sfdds
Are you new to Internet Marketing and Social Media?
If you own a "brick and mortar" business, this information is for you. Find out why you need to utilize the Internet to build a thriving business.
Click here for info!
Do you want to know more about Internet Marketing?
Have you ever wondered what the use of modern Internet Marketing strategies and systems can do for your business growth?
Click here for info!
Are you looking for help with your social networking?
Are you wanting to find out if Social Media is actually something you should seriously consider for your business and why?
Click here for info!
My latest website design project
Click on the image on the right to view the website live!
The latest Website project
Times change, technology advances, customers use different devices to view your content. KM Performance Ponies (on the right) rely heavily on pictures and videos to offer their breeding services.
Websites in the year 2015 need to be responsive to any device and screen size because it it highly likely your customers view your site on the go. Don't miss out because of old website technology.
Get your mobile responsive website today!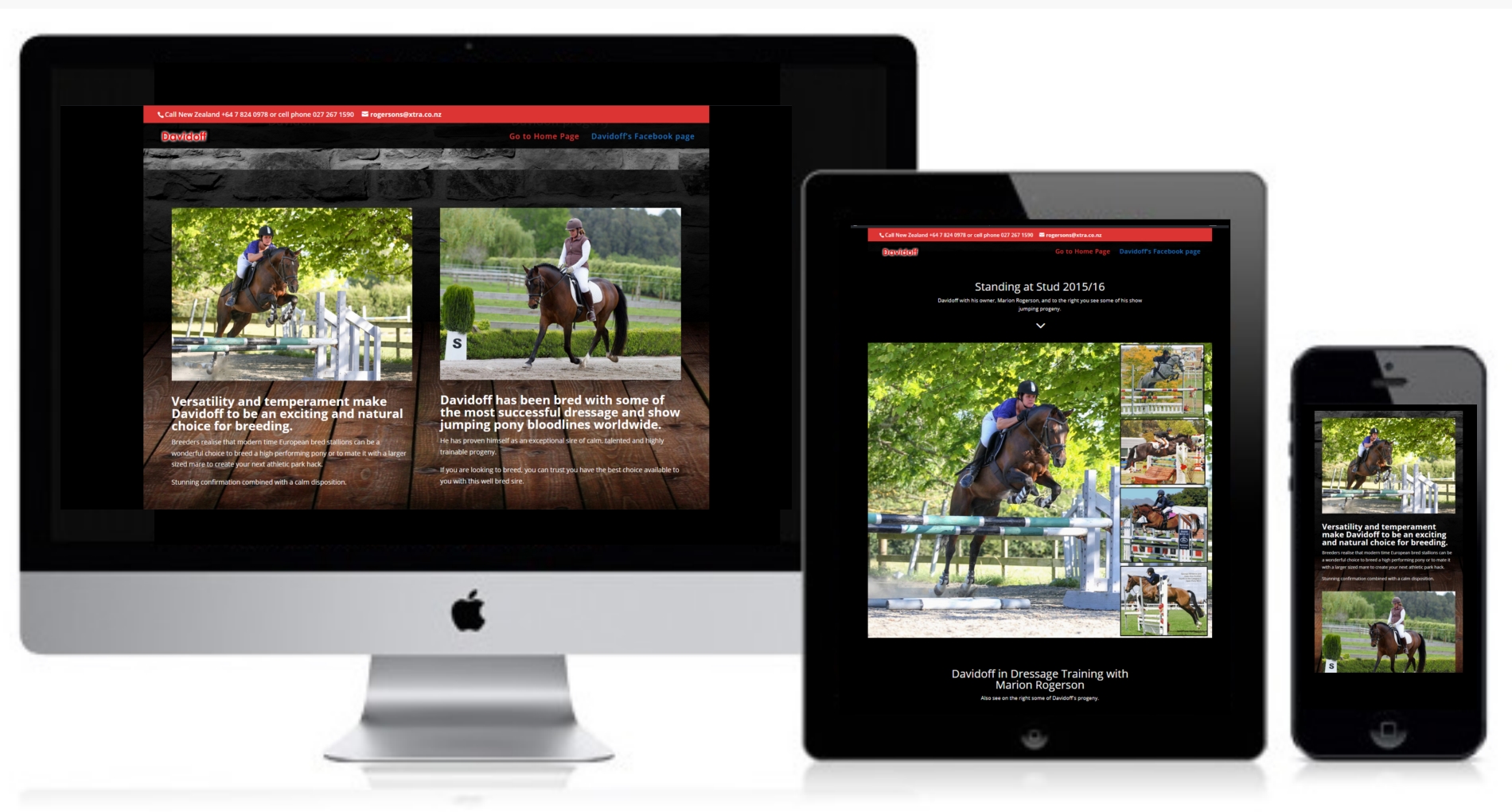 I have found Heike extremely professional and reliable while building and mainting my website, www.davidoff.co.nz.
I highly recommend her services.
Marion Rogerson
I am thrilled with my website.
I think it is professional, interesting, vibrant and most important of all it's just beautiful.
I am proud of my website, Heike, thank you so much for creating it for me and my boys.
Amy Delangen
A big thank you to Heike Miller for my new website. She is so talented, artistic, professional and a pleasure to work with.
I would urge anybody looking to update or refresh their website to contact Heike.
Vicki Chidgey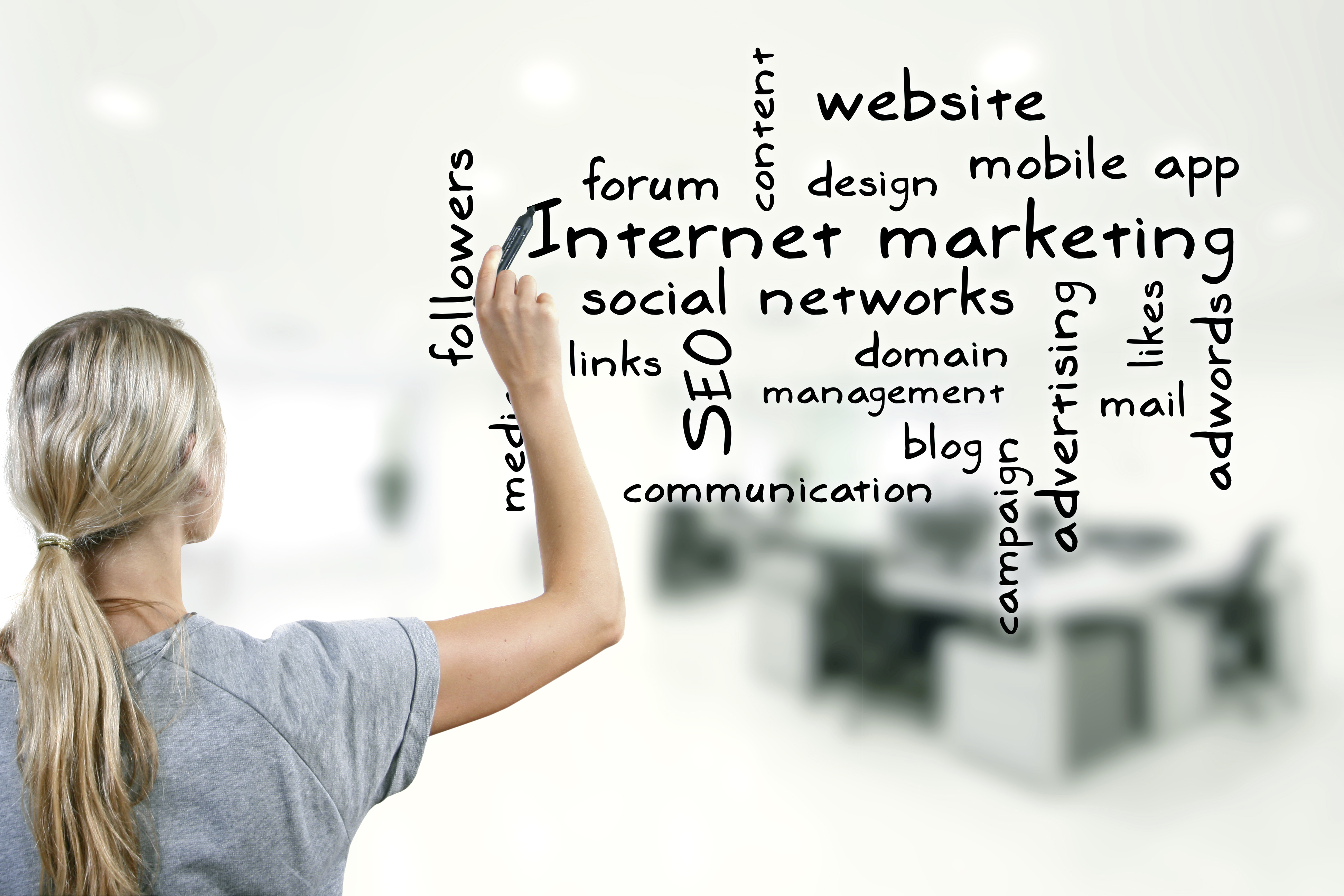 More about Heike Hunscher-Miller
Hi, my name is Heike Miller and I have been involved in online marketing since 2008. I am passionate about helping small businesses with their online presence, communications, reputation management, ecommerce, and of course, social media.
In 2009, I was in the first group of certified Online Business Managers; a qualification Tina Forsyth and Andrea J. Lee created to meet the demand of high level entrepreneurs whose businesses are at least in the six figure ball park.
An Online Business Manager is a virtually based support professional who manages online based businesses, including the day-to-day management of projects, operations, team members and metrics.   More…
Over 100 Social Media/Networking combined endorsements on LinkedIn
Web/Digital/Online Marketing combined endorsements on LinkedIn
Strategy/Strategic Thinking endorsements on LinkedIn
Blogging endorsements on LinkedIn
Heike has been great to work with, she gave me solutions for my website that were quick and efficient, and which helped with my promotion exactly as I needed it to.  I would definitely recommend her and her services.
Juliette Capaldi
Heike helped me with content for my newsletter and website.
The knowledge and support she provided in this area was amazing. Thanks Heike.
Brittany Kelliher
I would highly recommend anyone who is looking at updating their site, developing a new site or changing thing round, Heike gave us such valuable advice that has helped us grow and develop both businesses.
Marion Rogerson