Small Business Online Marketing Help
Social Media, Internet Marketing and WordPress Webdesign
I help you set up your dream online business with effective digital marketing strategies.
Attract New Clients Online!
Heike Miller Marketing
dddd fdsfa sdfs sdsfd sdffs sfdf sfdf sfdds      
Are you new to Internet Marketing and Social Media?
If you own a "brick and mortar" business, this information is for you. Find out why you need to utilize the Internet to build a thriving business. Click here for info!
Do you want to know more about Internet Marketing?
Have you ever wondered what the use of modern Internet Marketing strategies and systems can do for your business growth? Click here for info!
Are you looking for help with your social networking?
Are you wanting to find out if Social Media is actually something you should seriously consider for your business and why? Click here for info!
My latest website design project
Click on the image to view the website live!
The latest Website project
This horse agistment and breeding centre required a refreshed mobile-friendly site that is gorgeous and practical at the same time. A challenge was to incorporate the different sides of the business in one website in a meaningful way. The Australian landscape played a big part in the brand and has inspired the look and feel of the site. Every brand is different and it is important to know at first glance what the business is all about. If you are interested in a gorgeous website, send me a message and we can talk about how your business can be represented beautifully. Get your mobile responsive website today!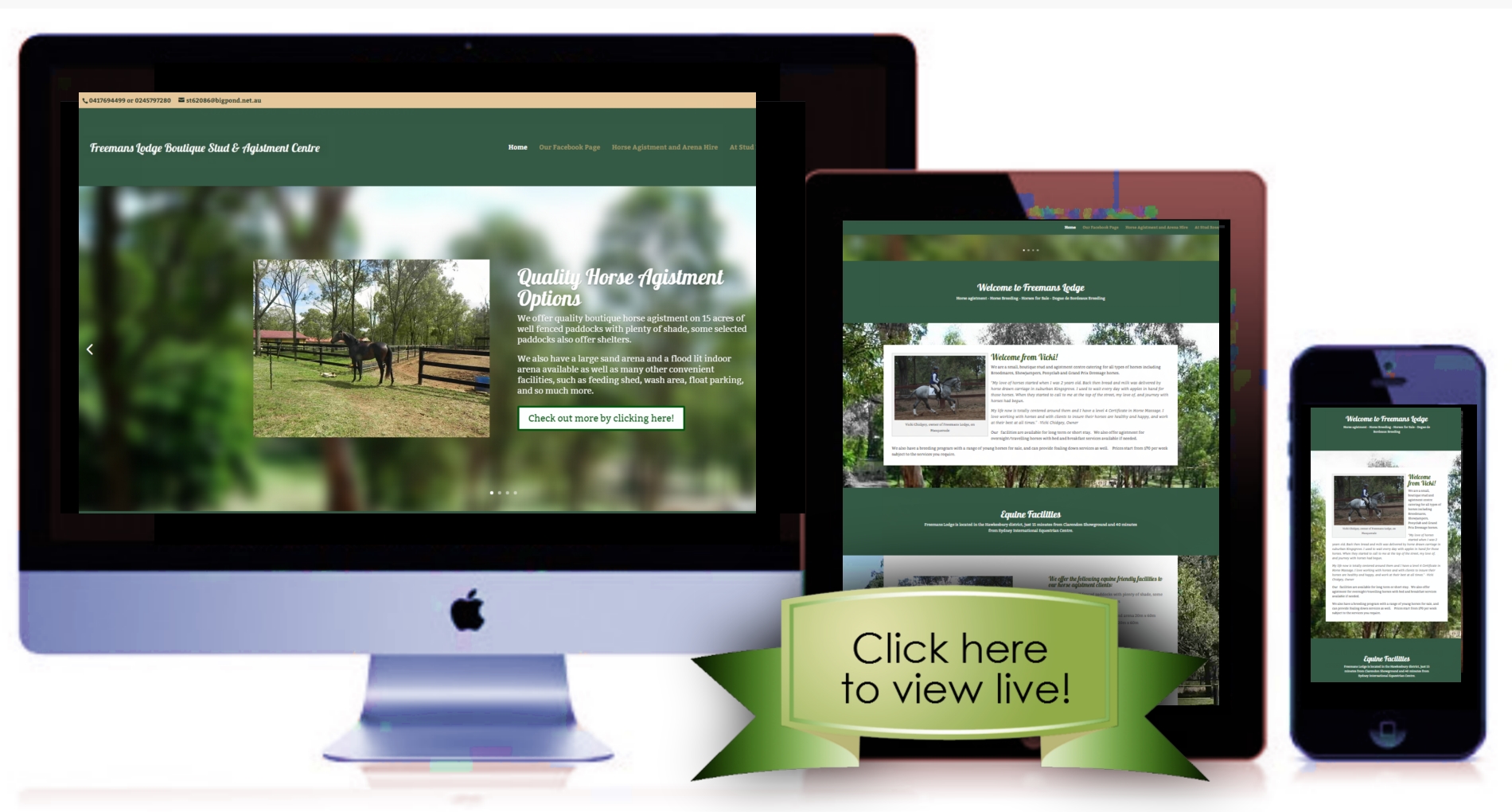 A recent Website project
Times change, technology advances, customers use different devices to view your content. KM Performance Ponies (on the right) rely heavily on pictures and videos to offer their breeding services. The brand colors chosen represent the luxury, tradition and reliability of the breed and all visual elements used on the site build up into a "sale". Additionally, websites in the year 2015 need to be responsive to any device and screen size because it it highly likely your customers view your site on the go. Don't miss out because of old website technology. Get your mobile responsive website today!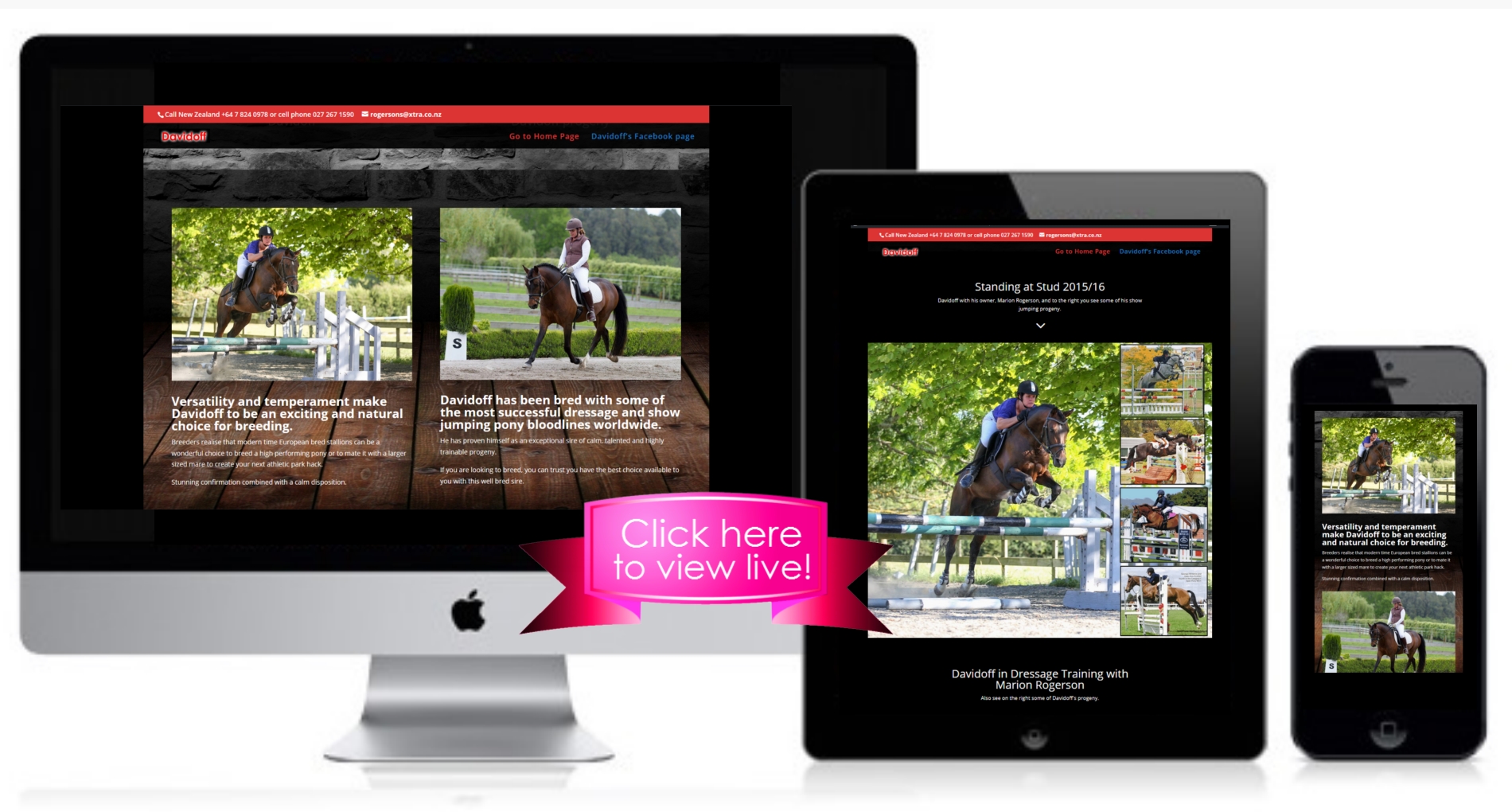 The latest mini-site design project
Click on the image to view the website live!
The latest One Pager project
For many small businesses it is enough to have a presence online featuring what they are doing, who the business owners are and how to find and contact them. This local business only had a Facebook page and wanted to add a small, but clear, website to attract particularly parents and teachers of small children. The mini site had to convey at first glance that it is about a "child" topic. Despite the "cute" design the mini site also had to demonstrate that parents and teachers can have the utmost confidence in the professionalism of the business as their entrust their children to their care. Learn more about my webdesign services by clicking here.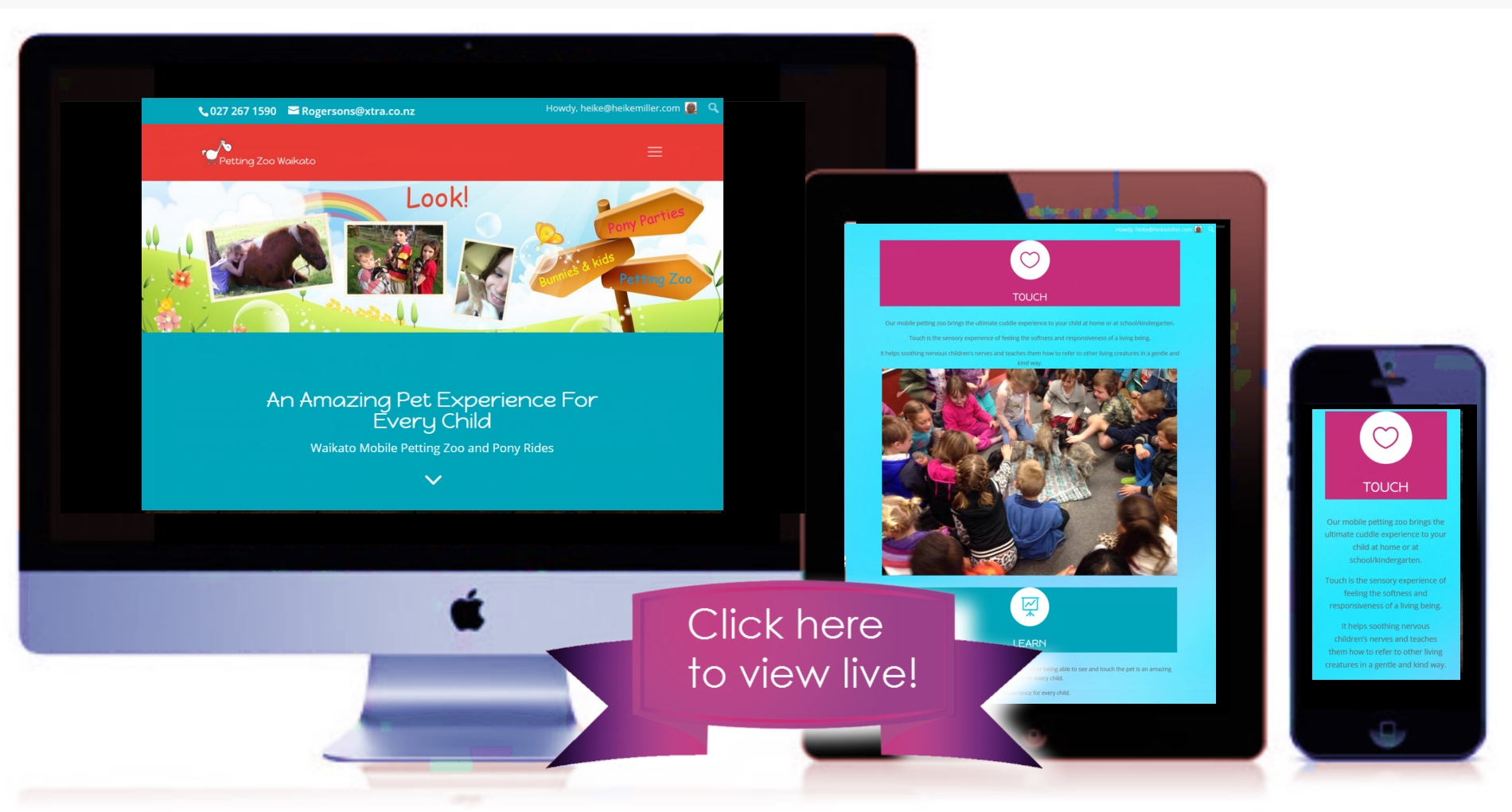 I have found Heike extremely professional and reliable while building and mainting my website, www.davidoff.co.nz.
I highly recommend her services.
Marion Rogerson
[My website] is so professional and makes me now realise that yes, I AM in fact a business owner and one once its all laid out by you I can be proud of and now work hard to continue to make successful!
Thank you is NOT enough and I know how very hard you have worked on this!
Stephanie Kennedy
A big thank you to Heike Miller for my new website.
She is so talented, artistic, professional and a pleasure to work with.
I would urge anybody looking to update or refresh their website to contact Heike.
Vicki Chidgey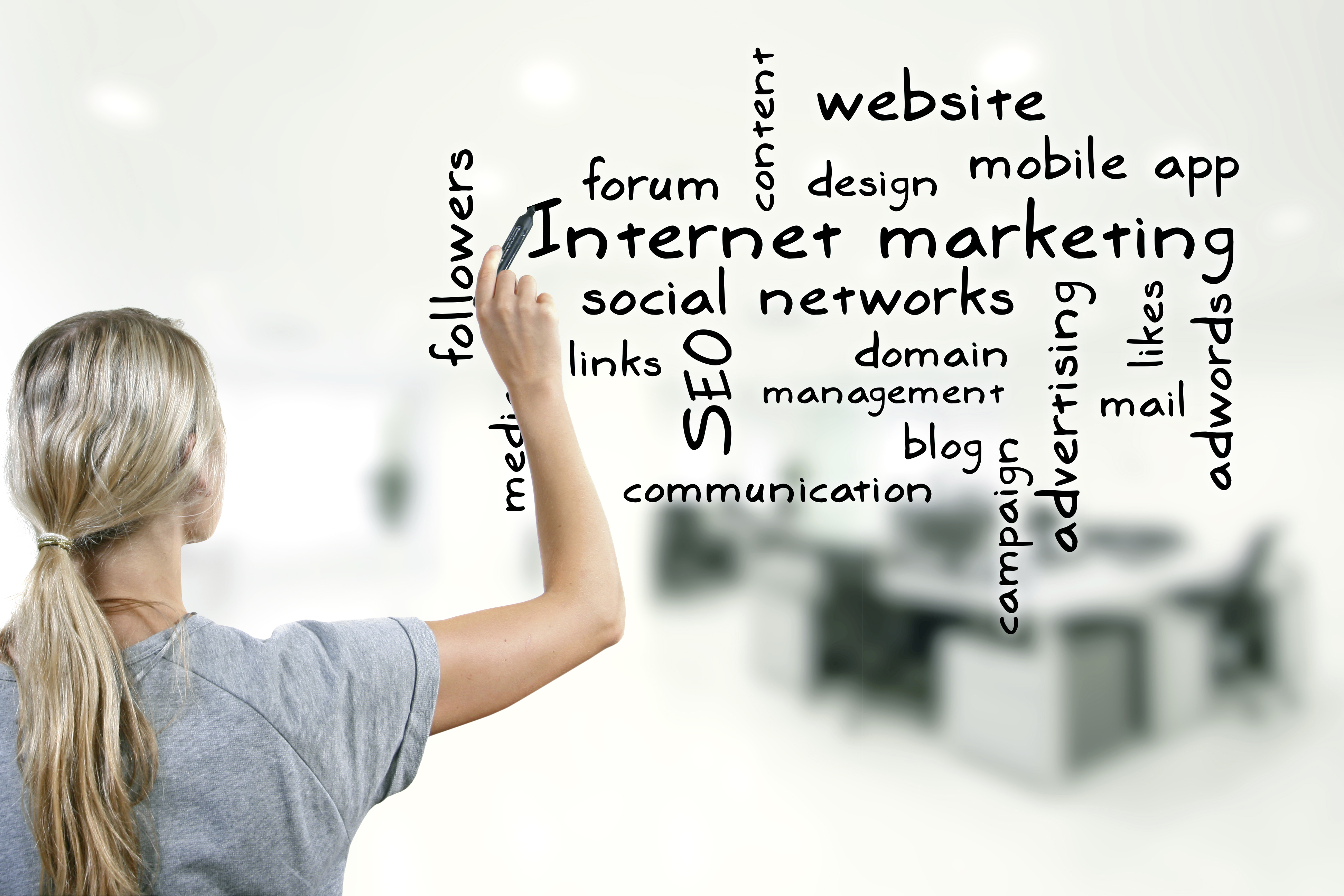 More about Heike Hunscher-Miller
Hi, my name is Heike Miller and I have been involved in online marketing since 2008.
I am passionate about helping small businesses with their online presence, communications, reputation management, ecommerce, and of course, social media.
In 2009, I was in the first group of certified Online Business Managers; a qualification Tina Forsyth and Andrea J. Lee created to meet the demand of high level entrepreneurs whose businesses are at least in the six figure ball park.
An Online Business Manager is a virtually based support professional who manages online based businesses, including the day-to-day management of projects, operations, team members and metrics.   More…
Over 100 Social Media/Networking combined endorsements on LinkedIn
Web/Digital/Online Marketing combined endorsements on LinkedIn
Strategy/Strategic Thinking endorsements on LinkedIn
Blogging endorsements on LinkedIn
Heike has been great to work with, she gave me solutions for my website that were quick and efficient, and which helped with my promotion exactly as I needed it to.
I would definitely recommend her and her services.
Juliette Capaldi
Heike helped me with content for my newsletter and website.
The knowledge and support she provided in this area was amazing.
Thanks Heike.
Brittany Kelliher
I would highly recommend anyone who is looking at updating their site, developing a new site or changing thing round, Heike gave us such valuable advice that has helped us grow and develop both businesses.
Marion Rogerson